Communications
The evolution of communications was also influenced by the development of transportation. Because the territory was vast and the villages numerous, the arrival of new means of transportation facilitated the establishment of new means of communication and the transport of existing methods. At the beginning of the 20th century, mail and the telegraph were the two means of communication used by Canadians.
Mail
Mail was first delivered on foot and by horseback. With the growing number of railway lines, it was shipped quickly by wagon, thereby increasing delivery speed. Mail was the most popular way to get news from distant family, send precise instructions, order commodities or court a loved one.
Wilfrid Laurier corresponded a great deal throughout his lifetime. He wrote to Zoé and to his friends, as well as to political partners. The many letters written by Laurier and saved over time provide further insight into certain moments of the politician's public and private life.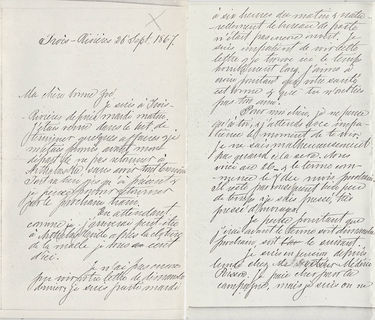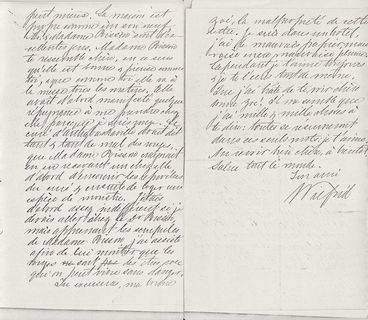 Telegraph
The telegraph arrived in Canada in 1846. This new means of communication used the Morse code to announce national news and relay personal messages. Thanks to the telegraph, communication became almost instantaneous in most Canadian cities. This means of communication was based on a network of telephone lines almost always located alongside railroad tracks. The origin of the Canadian telecommunications industry is rooted in several thousand kilometres of telegraph lines.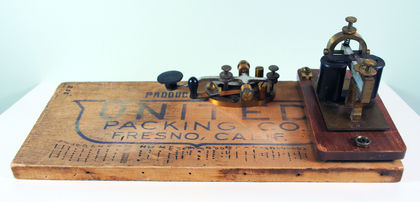 The telephone has been in use in Canada since the end of the 19th century. It was invented in 1870 and in the beginning, was used mostly by merchants and wealthy families. The telephone only became part of the average Canadian family's life at the onset of the 1920s.